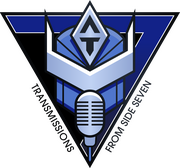 Transmissions from Side 7
An experimental electronic music show based in Victoria, B.C. hosted by three mecha pilots and one DJ.
About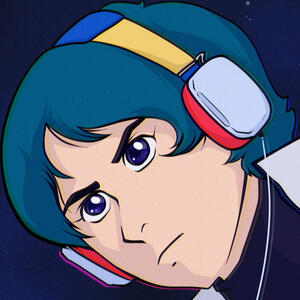 Transmissions from Side 7 is a semi-fictional radio show about three pilots and a ship captain who spin tunes and fight their enemies in a time and space in the future. Elements of the program refer to Mobile Suit Gundam, the universe which the show takes place in. Knowledge of Mobile Suit Gundam is not needed to enjoy the show.

We broadcast from 7 to 9 am PST on 101.9 fm in the Greater Victoria area. I've been told the frequency can reach as far as Langford! If you are an international listener, or someone who sleeps in, you can always stream online at cfuv.ca.

The show remains online for a week after it's originally broadcast, and you can stream it anytime you'd like. Arcade posts links relevant to the show to Facebook.

Special thank you to Rukunetsu who composed our theme song. And thank you to everyone who has tuned in, streamed, retweeted or followed. I'm glad to be a part of your life in a small way.
Transmissions from Side 7 is broadcast from deep within Earth's Sphere (the region of space which encompasses the Earth, the Moon, and all artificial satellites orbiting them), and are relayed back down to modern-day Earth. The cast of the show consists oft hree pilots, Cinq, Everette, and Telicia, as well as Captain Arcade. Arcade does the majority of talking, leaving the other three to guard the perimeters of Side 7 from enemy forces.

New cast images coming soon!
Everette is voiced by himself and does most of the audio production.
Teli is voiced by herself.
Cinq is voiced by Stardust Pigeon, who gathers a lot of the music for our sets.
Contact
Feel free to contact us using the social media and e-mail below, especially in regards to music submissions and interviews.